Yesterday I turned 36!!
And to say I was spoiled is an understatement!
I was blessed with so many thoughts, cards, presents that
my heart is full of gratitude.
I got so many happy messages in my post box and on my facebook page!
At work my friends offered me the sweetest presents!
At home I was spoiled with roses and drawings from my kids, and DH got me a voucher for Hawthorne Threads!! Yes ! fabric and quilt pattern extravaganza!
Here are the books I got
from my dear sister Caroline and from my dear friends Nathalie and Delphine!
a book in french, so pretty and well designed , to do anything DIY to create party decors...
All New York recipies ! yummy
this french illustrator is the funniest girl in France!!
Who does not like Camille's Quilt?? I love all of her patterns in this book:!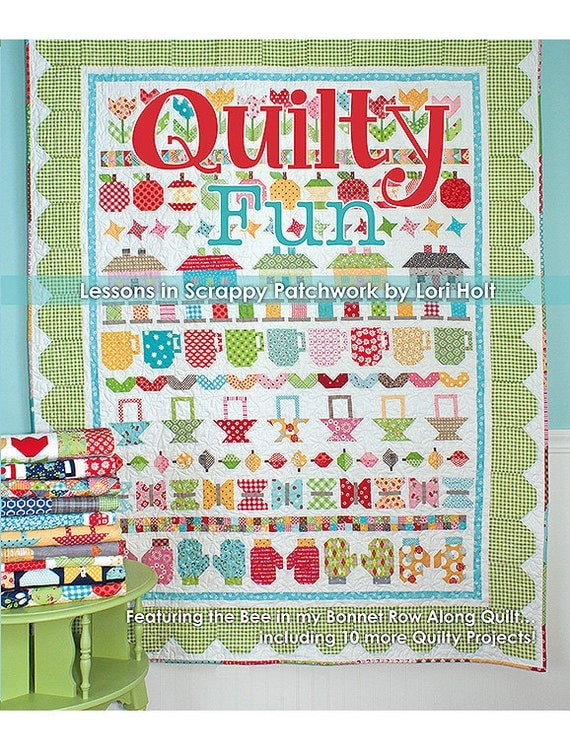 This book makes me want to sew, sew , sew .... right now!!
Can you see a pattern here???? yes ! lots of sewing !! but what about scrapbooking??
Let me explain.
For a few years , I was concerned about making an impression on people, succeeding, especially concerning the scrapbooking part of my life. I spent more time scrapbooking my life than living it.
It was amazing though, to see the impact of what I created and to know that so many people are inspired by what I create. It was fun to meet scrapbookers via the internet and participate in classes and Design teams. I enjoyed writing articles and doing guest posts.
But my word for 2013 was "SLOW" and so I did and it was the right thing to do.
I spent less time scrapbooking and more time with my kids, enjoying life and living it.
I also enjoyed developping my sewing skills and I love it! There is something so relaxing about sewing:
when I make a scrapbook page, especially if it is for the industry, I always want to make a good impression, to find a cool , unusual design and I always hope my page will be liked!
I think that puts a lot of pressure on me and took away part of the pleasure of the creative process.
As a matter of fact I already know I will not start another term with Crate Paper, although it is killing me to say it and being on this team was the chance of a lifetime. However I will keep on with Basic Grey because scrapbooking is part of my life and I cannot let it go altogether. I will also continue keeping a Project Life album.
This birthday helped me to realize that I am surrounded by people who care for me ,both in real life and all around the world via the internet . I am so grateful for this life, and I want to enjoy it all, every little bit of it.
So 2014 will be less scrapbooking, more sewing, and real life living!
I hope you will follow me on this adventure!!
THANK YOU for visiting!
hugs
sophie
chers amis francophones
hier j'ai eu 36 ans!!
J'ai passé une merveilleuse journée , remplie d'attentions , de mots adorables, de cadeaux et de belles cartes.
A la maison, au travail, j'ai été plus que gâtée, comme le prouvent les photos ci-dessus!
vous voyez tous ces livres:!:! Je les ai-meuh ! je suis comme folle!
Et oui! presque uniquement des livres de couture!
Non pas que je ne veuille plus scrapper, mais j'ai envie de changer ma façon de faire les choses.
Ces dernières années, j'ai consacré beaucoup de temps et d'énergie à l'industrie du scrapbooking. J'ai participé à des classes, écrit des articles, fait partie de magnifiques design team.
Mais j'ai passé tellement de temps à scrapper que j'avais parfois l'impression de passer plus de temps à scrapper ma vie qu'à la vivre!
Et puis j'ai découvert la couture, et apprendre cette nouvelle technique m'a comblée de joie.
Il y a dans le processus de la couture, quelque chose de relaxant, loin de la pression de créer pour une équipe , la page de scrap super originale qui plaira au grand nombre!
J'ai donc décidé de prendre de la distance avec le scrap et de passer plus de temps à faire ce qui me plait en ce moment: profiter de mes enfants, de ma famille et coudre... beaucoup!!
Je ne vais pas renouveler mon contrat avec Crate Paper en janvier, même si faire partie de cette équipe a été un vrai bonheur et une vraie chance.
Je vais donc uniquement conserver ma place dans l'équipe de Basic Grey. Je pense aussi continuer à tenir un journal type Project life, parce que tenir le journal de notre vie me parait essentiel.
J'espère que vous me suivrez dans cette nouvelle année, dans cette nouvelle aventure!
Voilà pour ce petit bilan d'anniversaire.
Je me sens si comblée.
Merci encore pour vos attentions et vos visites!